April 2009 Newsletter
Yes, It Is For Real . . . And It's Happening Right Now (At Least in Sedona)!
There are smiles on the faces of a number of top volume real estate agents serving Sedona Real Estate and the Verde Valley. Being one of them, I can tell you from my own personal experiences during the last thirty days that a new breath of optimism has unquestionably descended on our local real estate market.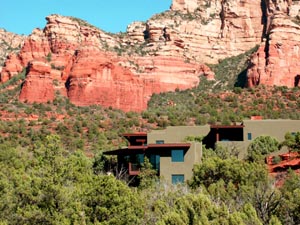 What is causing this new-found exuberance? Hard to say. Maybe it has to do with the recent rise of the stock market. Or the lowest interest rates on record for mortgages. Or the arrival of spring.
Why have I become decidedly upbeat? Because here in Sedona previous fence-sitters are beginning to abandon their wait-and-see perches and are instead starting to put their money to work. And it's not just Americans who are showing their confidence; it's Canadians, Asians and Europeans as well. You'd be surprised how many inquiries I receive from places like Australia, Singapore, China and India. Who would have dreamed Sedona would someday be a magnet for such far-away chunks of the planet?
There are some stipulations attached to all this cheerful news. There is no guarantee that property prices have finally reached a true bottom. The only way you can accurately determine a bottom is to wait for prices to begin rising again. Of course, by that time your dream house may have already been scooped up by a former fence-sitter.
What I do see in this increased activity is that the bottom is definitely close by and that there is little risk in taking advantage of today's abundant supply of available properties. Not only will you be able to select the choicest of homes, but the price will most likely prove to be the lowest you will see in your lifetime.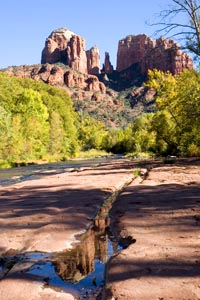 I am not trying to paint an overly rosy scenario. I fully recognize the sorrows plaguing most of the country. Rising unemployment, jobs disappearing, and people being forced to relinquish their homes and move into less costly rentals. Here in Sedona we are thankful that we are only being marginally affected by what is happening around us. The rise in the number of foreclosures and short sales has certainly put competitive pressure on Sellers to reduce their asking price, but my overriding sense is it is still the actual property that dictates the transaction, not the price.
On the demand side, most Buyers are future retirees or families seeking a second home. They have been waiting patiently for prices to become more affordable, and now that the numbers are decidedly more enticing, they are making their move. If this proves to be a crucial turning point in the Sedona real estate market (and I believe it is), then consider taking advantage of this unique opportunity. A window is now wide open for anyone wishing to put down fresh roots in a unique and scenic community that has no equal in America.
Right now, because almost all properties being offered are so much less expensive than they were a year or two ago, you should not have any trouble finding your affordable Sedona dream house. Just jump down from that fence you're sitting on!