April 2010 Newsletter
UNDENIABLE CHANGE
After the experiences of the last ten years in Sedona Real Estate, it appears the twenty first century, or at least the first part of it, is seeing a major change in our cultural lifestyle. We are gradually moving away from extrinsic values (power, money, prestige) and back toward more intrinsic values (simplicity, meaningful lives, contentment).
These restored traits are usually associated with a more home-centric style, where friends and family share daily experiences, whether at a social gathering or over a simple dinner in someone's home. Add to that the magic of Sedona's location, the benefits of clean air, blue sky and red rocks, and you have an intriguing proposition for buying a home.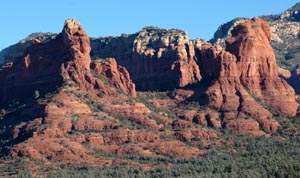 To help things along, the Federal government, hoping to stimulate the economy, is making available to eligible first-time buyers a tax credit of eight thousand ($8,000). There is also a six thousand five hundred dollars ($6,500) tax credit available to eligible move-up buyers. This latter tax credit is scheduled to expire shortly. The home in question must be in contract by April 30, 2010 and the transaction must close by June 30, 2010. So time is of the essence. To see if you qualify, go to www.federalhousingtaxcredit.com/home.
The Fed has also announced its plan to purchase mortgage-backed securities. That plan has lowered interest rates on a 30-year fixed rate mortgage by two full points since its inception in October 2008. Almost everyone now expects interest rates to increase once the Fed backs away. What that means is even if prices continue to soften, the rise in interest rates could still dramatically increase your monthly costs.
Fortunately, Sedona has a tremendous selection of properties that are available for sale. More and more buyers are seeing the unique opportunities that exist in today's real estate market. As more buyers enter the market, many of the best values (determined by price, location, or both) are rapidly being consumed. With the economy firming up, now is probably the best opportunity you will have this year to purchase the dream house you have always relished.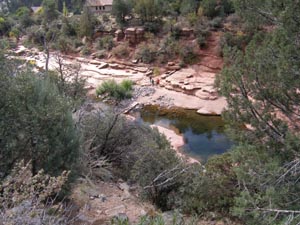 Prices are now back to 2003 levels, allowing buyers who were previously priced out of this market, to achieve their cherished goal of living in Sedona. And there is one more thing to bear in mind. In the long term real estate prices will return to their historic highs. It has consistently happened before, and it will happen again.
Looking back over the last decade, it has now turned out that real estate was a better investment than the stock market. From January 1, 2000 to December 31, 2009 the Dow Jones average fell 5.6%, the S&P 500 fell 20.9% and the NASDAQ fell 43.9%. During that same period, residential real estate climbed a total of 56.2%. Something to think about, wouldn't you say?
There are good, solid reasons for acting now if Sedona is indeed a serious consideration in your future plans. I'm certain you must have lots of questions in mind if you are contemplating such a move. If so, contact me. I may not have all the answers you are seeking, but I will get them for you and ease your concerns. I would love to talk with you.
You can E-mail me at Lee@LeeCongdon.com or call me at 928-300-5050.