April 2011 Newsletter
I Do Both!
TMI, standing for Too Much Information, seems to be a popular topic of conversation these days. Are the lauded benefits of the computer age being overwhelmed by information overload? Are we becoming victims of too much of a good thing?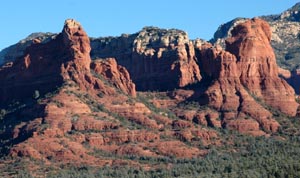 Being in the Sedona Real Estate business, I am concerned that we may be starting to impose unnecessary frustrations on you, our clients. How much technology do we really need to help a client find and purchase the property that is right for them?
As a veteran real estate agent, I look around at the proliferation of new gadgets and services being offered to our industry and wonder if we haven't gone overboard. Electronic assistance in highlighting listings, new methods for communicating with clients, targeting potential customers more effectively, tracking visitors' buying habits on a web site, automatic pod-casting, video-casting, text messaging, optimizing, answering phone calls directly through a web site, increasing the amount of blogging, joining a social network, or maybe two, or three.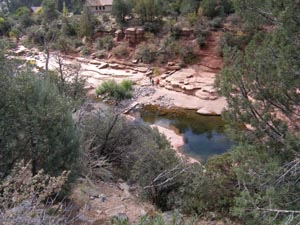 All of this innovation is truly amazing to watch. What I keep asking myself is, how many of these web improvements will actually enhance my ability to properly serve my clients? Realtors for the most part are high-touch people. We reach out on a personal level and try to accurately sense what the client is looking for. Then we work like the devil to try and find the property that we believe will fulfill the client's expectations. That basic approach is unlikely to ever change.
Nevertheless, I understand and do use some high-tech alternatives, probably more so than most agents. However, until the day arrives that high-tech alone can achieve the level of competency my clients have come to expect from me, I will avoid the bells and whistles, and selectively utilize only those tools that I know can add to my client's satisfaction.
That may not earn me the reputation of being the coolest real estate agent in town, but it will surely continue my recognition as one of the most effective and dependable ones around.
Don't hesitate to contact me. I would love to help you find your special place in our paradise. You can E-mail me at lee@leecongdon.com or call me at 928-300-5050.