April 2012 Newsletter
THE TREND IS YOUR FRIEND
Would you like to know what is really happening in today's housing market? It is beginning the long climb back to normalcy. Following the government's continuing efforts to rebalance the playing field between buyers and sellers, by injecting huge sums of money into the economy, some notable trends have developed.

The home ownership rate rose to 66.1% in the 3rd quarter of 2011 from 66% in the 2nd quarter.  95% of the country's metropolitan areas now expect home prices to rise during 2012. The national median price of a home at the end of 2011 stood at $190,000 compared to $170,000 at the end of 2010.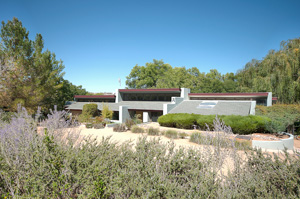 Here are a few other interesting statistics: 70% of Americans still view owning a home as part of the American Dream and 62% feel that buying a home in today's market is a good investment over the next ten years.

With clear signs that the job market is strengthening, there is every reason to believe 2012 will indeed be an ideal the year for purchasing a home.  Have you considered Sedona?

As a buyer, what can you look forward to? Maybe two or three months of visiting properties before you find the right one. How many properties will you need to review? Up to a dozen perhaps. But does that really matter?

If you have the clear desire to become a homeowner, and you eventually find the home suited to your needs, wouldn't you concede the time it took was well-spent?

I'm often asked, "Do buyers usually buy a new home or a previously-owned home?" The answer is overwhelmingly "a previously-owned home", by a margin of 84 sales out of every 100 units sold.

Here in Sedona, we have seen a sizeable increase in interested buyers. The real estate climb to normalcy is plainly underway.  Home sales for the first quarter of 2012 totaled 102 units with about another 90 units pending. Compare that to the same period last year when sales totaled a meager 68 units.

It's obvious we still have a considerable way to go to get back to the normalcy of eight years ago, but signs are unmistakable that the momentum is definitely quickening.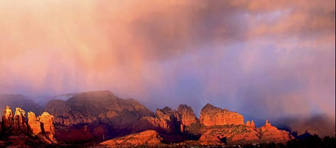 Meanwhile, the inventory of available Sedona homes is stabilizing and in some price points actually declining. The banks appear to be releasing the foreclosures they inherited at a more restrained pace, which makes good sense.

At the present moment the market looks appealing to all concerned: the government, the lenders, and buyers and sellers. So let the good times roll once again. 2012 should be a year of real estate sunshine, not only here in Sedona, but throughout the rest of the nation as well.

If you too sense the growing euphoria, and are interested in staking out your real estate claim either here in Sedona or elsewhere in the Verde Valley, feel free to contact me at (928) 300-5050. I am at your service.