August 2009 Newsletter
Yes, Folks, It Really is the Bottom . . . At Least Here in Sedona
After tumbling for the last three years, real estate has finally become cheap enough to attract even the most skeptical buyers. Sales of existing homes last month rose for the third month in a row. That, in turn, has stabilized the market enough so that I feel comfortable in saying there is no reason to delay putting your toe in the water.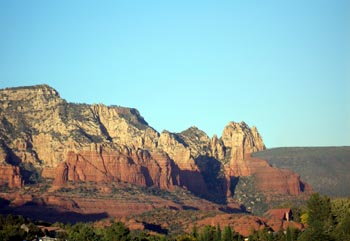 Some doubters are still saying the market is merely pausing before it resumes falling. Don't you believe it, folks. Sure, waiting for prices to rise would be the best indicator that the recession is fully over and the economy is actually recovering. But that will likely end up costing you money and making you wonder why you waited so long in the first place.
What about prices? That is still a mixed bag, primarily due to the impact of foreclosures and short sales. Though only 17% of the homes listed in Sedona are foreclosures or short sales, they are having an impact on prices. Banks, however, are sensing a rising market and are beginning to price their holdings accordingly. Who knows if they will be offering the same bargains a few months from now?
I can personally attest to the fact that bottom-fishing in Sedona real estate is well underway. Just take a look at the left-hand column on my home page. Compared to last year, the dollar value of home sales in the Verde Valley was up 42% in June and 37% in July.
Want more reasons to feel optimistic about Sedona real estate? For the first six months of 2009, the number of single family home sales rose 29% compared to the first six months of 2008. For the last 12 months they are up more than 21% compared to the previous 12 month period. All very good signs.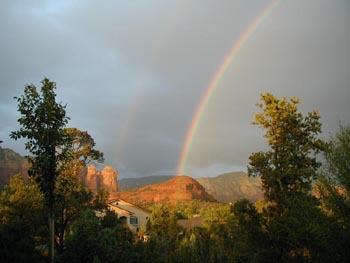 Another good sign has been the respectable drop in the market's inventory of single family homes. The amount of residential inventory has fallen 11.5% from its peak in May in both the Sedona area and the Verde Valley. Shrinking inventories and healthy sales volume will eventually lead to a more balanced marketplace. Meanwhile, savvy buyers are definitely out there prowling through the best of the current inventory. They are picking up great buys and will continue to do so as long as mortgage rates remain low and inventories stay at reasonable levels.
Want to get a first-hand, up-to-date picture of how to take advantage of the current market dynamics? Just give me a call, or send me an E-mail. It costs nothing to talk, and there's always the chance you might learn something that will help you decide if now is the right time for you to begin looking for your Sedona dream home.
Remember, timing is everything.