August 2010 Newsletter
IS IT STILL WORTH INVESTING IN REAL ESTATE?
There is a feeling out there that the entire decade (2000-2010) has been nothing but a financial nightmare. Starting with the bursting of the High Tech bubble in 2000, the Real Estate bubble in 2005, and the Wall Street bubble in 2008, it seems we have been bounced from pillar to post with the only tangible result perhaps being a decrease in our financial net worth.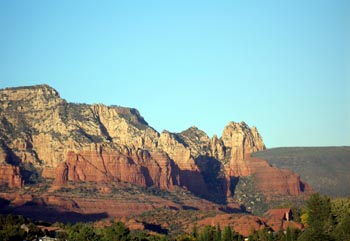 Yes, it has been a difficult period for Sedona AZ Real Estate, but the fact is it would have been even worse if you didn't happen to own a roof over your head. Granted homes have lost substantial value over the last five years. For example, if you had bought a property in 2005 and needed to sell it today, your loss would likely be around 35%.
Does that mean you should never again invest in real estate? Don't overlook the fact that there is more to a home than just its monetary value. A home provides shelter and a place to spend time with family and friends. Yet today it has become fashionable to automatically expect it to appreciate and deliver a positive gain when the time comes to sell it.
Why should that be a given? We buy a car without anticipating it will be worth more in the future. Same thing with a boat. The price of an ounce of gold, supposedly the safest investment in the world, can go up or go down, so why should the value of a home be any different?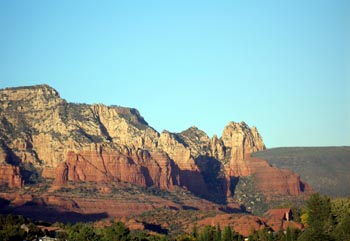 The fact is, over the last decade, if you track the history of returns on various types of investments, it has been different. And will probably continue to be, once market conditions return to normal. Why do I say that? Here are the facts.
From January 1, 2000 until May 31, 2010 (a period of ten years and five months), The Dow Jones average has decreased by 11.8%, the S&P 500 index has decreased by 17.7%, and the NASDAQ has decreased by 44.8%.
And what about Real Estate prices during the same period? An overall increase of 43.3%. Does that answer the question?
Real estate has been the best investment throughout one of the most difficult decades in modern American history. And it is more than likely it will be in the coming decade as well. Of course, add to that the breathtaking beauty of Sedona itself, and you have an unbeatable combination that certainly should erase any doubts about where you and your money should be for at least the next ten years.
Would you like to discuss what Sedona real estate area might be correct for you? You can E-mail me at lee@leecongdon.com or call me at 928-300-5050.