August 2011 Newsletter
WHICH WAY THE CONFUSION
The last three years have been extremely difficult for people in all walks of life. Especially if Sedona Real Estate has been an important consideration in their financial decisions.
A homeowner had to worry if he was going to keep his house. An investor had to worry if he was going to lose his investment. A renter had to worry if he was going to be able to pay the rent. A retiree had to worry if he would have enough money left to support his retirement.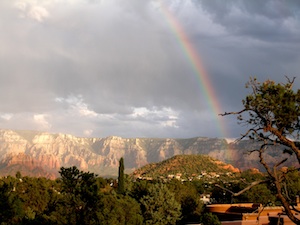 Looking backwards, it has not been a pretty picture. What about looking forward? Well, that's not particularly pleasant either. Not with all the uncertainty that is presently clouding the future. Let's take a look at how things stand at this moment.
Last week Fannie Mae released its latest survey of people's housing sentiment: 96% of homeowners said that owning a home had been a positive experience. 84% of Americans still believe that owning a home makes more sense than renting. (Even 68% of renters believe owning makes more sense.) And 65% believe that the lifestyle benefits of home ownership are more important than the financial benefits.
So nothing has really changed much on that front. Homeownership is still considered the best option for providing a roof over your head. With that in mind, what factors should influence your timing for making a purchase?
Assuming you have the cash for a meaningful down payment (20%), the interest rate for a mortgage should be your major consideration. In that respect, the Great Recession has been a God send. The government has driven interest rates to all time lows. You can still get a 5% guaranteed rate for 30 years.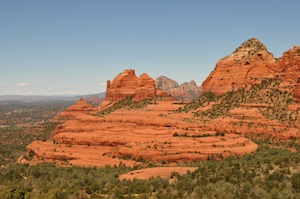 This opportunity may soon disappear. Mortgage rates will increase as the economy improves and the Fed no longer feels compelled to keep rates low. That is as certain as the sun rising in the east tomorrow.
By purchasing you lock in your housing expense for 30 years. On the other hand, renting is no different than having an adjustable rate loan with no cap which can then be readjusted every year. What direction do you think your landlord will readjust it? Up or down?
There are four important financial reasons why you should not wait too long if you are contemplating a purchase.  Interest rates have increased almost ½ of a point in the last six months. Most experts expect rates to continue increasing for the rest of the year. There is also the possibility that the requirements for 30 year mortgages may be changed, including a minimum 690 FICO score and a more conservative ratio of income to overall debt.
A buyer should be more concerned about the COST of a home rather than the PRICE. Price obviously is a component of cost. However, unless you buy all-cash, you must also be aware of the financing of your purchase. Remember, the price and the financing together determine the real cost of a home.
I can furnish you with more information. Just call me at 928-300-5050 or E-mail me at Lee@Lee Congdon.com.