December 2011 Newsletter
IS OWNING BECOMING MORE AFFORDABLE THAN RENTING?
Home prices and mortgage rates have fallen so far in Sedona Real Estate that the monthly cost of owning a home is more affordable than at any point in the past 15 years, and in many places is actually less expensive than renting. Rent levels have risen briskly while mortgage rates, hovering around 4%, are the lowest in six decades.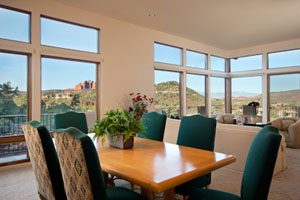 It's one of the most striking developments of the housing downturn. The building blocks for a recovery are in place, but the legacy of the recession is preventing many households from taking advantage.

The trend has not boosted demand. That is because affordability alone has not been enough to overcome the obstacles in the way of a housing recovery. Some homeowners who would like to move up to larger properties are stuck because they cannot sell their current homes.

Home ownership is also looking more affordable because after several years of declines, apartment rents have risen at the rate of 4% in 2011 and are poised to pick up even more momentum in 2012.

Mortgage rates are a big reason why affordability continues to improve. In 1991, a $1,700 mortgage payment allowed a borrower to take out a $200,000 mortgage. Today, that same payment gets a homeowner a $350,000 mortgage, a 77% increase in borrowing power.

Here in Sedona, I have a home listed for $247,000, which with a 20% down payment, will have a mortgage payment of about $1,000 per month. This two-bedroom home also has two separate studio cottages, each of which are rented at $700/month. This more than covers the mortgage payments on the house and the cottages.

Another example: There is a 2400 sq. ft. foreclosure in West Sedona bordering U.S. Forest Service land with great views. My buyer has it in contract for $272,000. With 20% down and a 4% interest rate, her mortgage payments will be just over $1,000/month. She can easily upgrade the home for between $50,000 and $75,000, then rent out the improved property for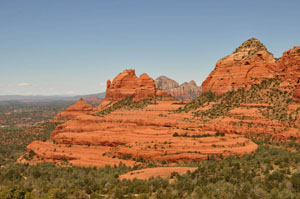 between $1600 and $1800 per month.

With these kinds of opportunities, would you prefer to be the owner or the renter?

Affordability may continue to improve as prices slide even lower in the coming year. Price declines are likely because the share of "distressed sales", including bank-owned foreclosures, tend to rise in the winter when traditional sales activity cools. Banks are often much quicker to cut prices to unload properties speedily, which means that the greater the share of "distressed properties", the more prices tend to fall.

One hopeful sign is that inventories have fallen from their bloated levels of one year ago. There are still plenty of choices, but the economy does seem to be slowly improving, which means that the government-induced low interest rates will probably not be continued into 2013.

If you are at all interested in taking advantage of these unusual opportunities that are present in the Sedona real estate market, feel free to contact me at (928) 300-5050. I will be happy to answer any questions you may have.