February 2009 Newsletter
Don't Believe Everything You Read (or Hear)
I have just finished re-reading an article" "The Housing Crisis Is Over" which appeared in the Wall Street Journal on June 6, 2008, more than six months ago. I won't mention the writer's name because I don't wish to embarrass him.
Here are some of the excerpts from his story.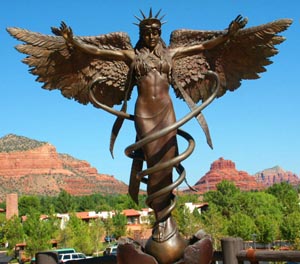 "The dire headlines coming fast and furious in the financial and popular press suggest that the housing crisis is intensifying. Yet it is very likely that April 2008 will mark the bottom of the U.S. housing market".
"Inventories are declining because construction activity has been falling for such a long time that home completions are undershooting new home sales. In a few months, completion of new homes for sale could be undershooting new home sales by 50,000-100,000 annually".
"(Overall) inventories will drop even faster to 400,000 – or seven months of supply – by the end of 2008". (Today's current supply is eleven months).
". . . housing led us into this credit crisis and this recession. It is likely to lead us out. And that process is underway, right now".
Here is the real story. On Monday, January 26, 2009, seven companies – Caterpillar, Pfizer, Sprint-Nextel, Home Depot, Texas Instruments, ING (Dutch), and Deere – announced they were laying off a combined total of 71,400 employees, bringing the figure for the year so far to 207,120. Keep in mind, the year is only one month old.
The point I want to make is this. It is all right to be optimistic, but at the same time one must be realistic. It's not over yet. No one has a crystal ball to accurately predict the future, and that includes me. However, based on my thirteen years of experience, I do feel qualified to tell you intuitively how I feel about the current Sedona Real Estate market  and the Verde Valley, if you are considering buying property here.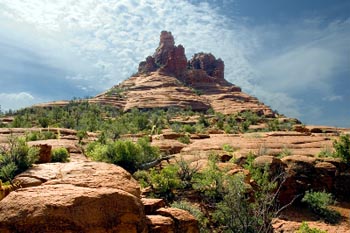 Sales in 2008 were down 11% with the median selling price dropping to $480,000 compared to the all-time high, $660,000, set early in 2006. Are there any signs that a real recovery might actually happen this year? Yes. Although the numbers are relatively small, the sales of single family homes did noticeably increase in January 2009 compared to January 2008. A breath of fresh air perhaps?
With its unique market fundamentals, Sedona is usually out in front of national trends, but who knows. What is certain is that if sales do pick up momentum in the coming months, sellers will stiffen their demands at the negotiating table and prices will rise accordingly. Right now, it is still a robust Buyer's Market. There are not only bargains out there, but there are incredible bargains, fueled by the continuing flow of additional foreclosures and short sales. Combined with record low interest rates (some 30-year fixed rates are now under 5%), this could be the harbinger of a true "bottom".
If Sedona is indeed in your future, you might want to take advantage of this temporary glut of distressed properties. If you are at all interested, contact me and I will send you a list of Sedona area foreclosures and short sales. (See below).
Meanwhile, here's wishing you a happy, prosperous, and healthy 2009. And remember, however discouraging things may be at the moment, this too shall pass. Although hopefully, not before you Buyers out there get a great deal!