February 2011 Newsletter
A Golden Opportunity
Forecasts for this year suggest the housing sector will continue to stabilize with lower prices still available, at least for the first six months of 2011. This rare and fortunate combination of bargain prices and cheaper financing spells OPPORTUNITY for those buyers seeking a home in Sedona Real Estate or its surrounding communities.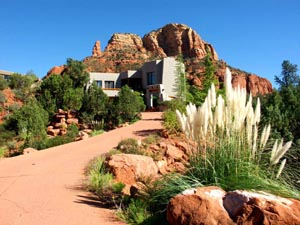 It is difficult to believe the average mortgage rate at the end of last year was less than half the 30-year average of 9.0%. Many Americans have now grown accustomed to low interest rates. The Freddie Mac Survey that began tracking rates in 1971 registered a new and dramatic low of 4.19% as recently as last October. Today's historically low rates are now making it possible for more people to purchase a home or refinance a mortgage and enjoy reasonable payments for years to come.
Buyers are finding attractive home prices throughout the Verde Valley. Some are also able to take advantage of significant markdowns on distressed properties. The extent of the discounts vary widely, but according to the most recent data, foreclosures sold for 26% less than similar homes during the second quarter of 2010. Properties that were in default, many of which became short sales, had their prices reduced by an average of 13%.

Rock-bottom interest rates and lower prices together make it more affordable to buy a home today than at any other time in the last 40 years. In 2010, according to a Harvard University study, the mortgage payment required to purchase the median priced home in the U.S. fell below 20% of the median household income for the first time since 1971.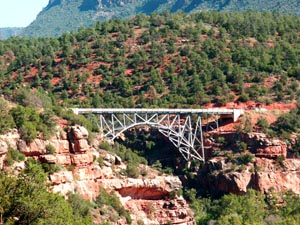 Everybody needs a place to live! As employment conditions and consumer confidence improve, a greater number of potential buyers will eventually return to the housing market. Only 357,000 new households were created in 2010 –- down more than 70% from the 1.3 million per year recorded from 2002-2007. The 63-year low resulted from lower immigration rates and the fact that more Americans were forced to move in with family members or doubled-up with friends. With the continuing recovery, new household formation is expected to return to more normal levels in the ensuing years.

In response to the recession and the accompanying tighter credit conditions, builders slammed on the brakes and slowed the pace of new home construction. There were only 554,000 homes started in 2009 – the fewest in any year since World War II – and there was little improvement in 2010.

Overall, new homes have been built at less than half the rate needed to match the natural population growth. Add to that the time builders need to again ramp up production, and you can see why industry experts are predicting that buyers may encounter a more limited supply of homes along with rising prices perhaps as soon as the end of 2011.
Right now we have an ample supply of residential inventory, some of it distressed, some of it not. So if you are thinking of eventually relocating to Sedona or anywhere in the Verde Valley, now may be the time for you to act.

If I can be of any assistance or if you have any questions, please feel free to contact me  for more information by phone or by E-mail. You can E-mail me at lee@leecongdon.com or call me at 928-300-5050.