January 2009 Newsletter
Resolved: 2009 Will Definitely Be a Better Year Than 2008
There is too much negativity out there. Granted, a certain amount of pain will continue to stifle Sedona AZ Real Estate sales early in 2009, but it should lessen as the economic healing process begins to gradually kick in.
To put this in proper context, take a look at where we've been, where we are, and where we are headed. Don't fall into the trap of comparing today's situation to the Great Depression. Things are not going to get that bad. In 1930 more than 1,000 U.S. banks closed their doors. In 2008 only25 were forced to take down their signs.
True, we are in a recession, and it is a serious one, but we've been through a number of these the last couple of decades and in every case, we emerged into a morning-after of increased prosperity. There is no reason to think this time it will be any different.
Just keep the following in mind so you will know the world is not coming to an end:
There are 76 million Homeowners in the U.S.
24 million of them are free and clear.
52 million of them have mortgages.
97.2 % of the mortgages are not in foreclosure.
93.8 % are current on their payments.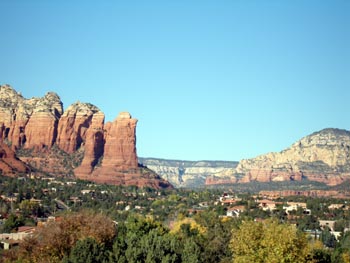 On a more sober note, however, more than 20% of the Homeowners with a mortgage owe more than their homes are worth. And more than 40% of all foreclosures are non-owner occupied. Which means a lot of people are upside down on their properties and therefore ready to negotiate with anyone willing to make a legitimate offer. If you are at all interested in a foreclosure or a short sale, contact me for a list of Sedona area foreclosures and short sales (see below).
There is no doubt we are in a typical cycle of growth and pullback, but some of the fundamentals of the real estate business have been skewed a little sideways. In 1999 the government passed laws to help increase home ownership, and that in itself was a good thing.
Except a lot of people forgot that owning a house is not an entitlement. In order to buy a house you are supposed to work hard, save your money, and if you have to, make some sacrifices. But that didn't always happen. Not when you could obtain a home with no money down, count on it to increase in value, and then treat it as an ATM to support a lifestyle beyond your means.
Now it's time to sober up. If you are used to budgeting, that shouldn't be too difficult. We've had seven years of abnormal growth that now requires corrections and adjustments that ultimately will get us back on a more orderly track.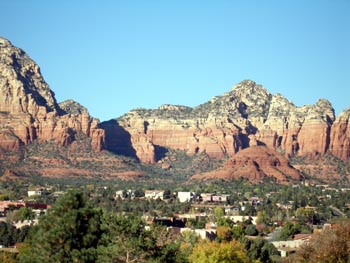 We need to recall the basic principal of economics: supply and demand, the foundation of every economy. As far as real estate demand goes, people do need a place to live. On the supply side, new construction has come to a screeching halt. Nationally, we have an eleven month inventory of properties for sale whereas in normal times we should have no more than seven. That means an extended period of liquidation during the first part of this year as the supply is gradually reduced to a more manageable level.
Forget what the media is telling you. If you are a buyer seeking a bargain, what is wrong with having a surplus of inventory to choose from? What is sinful about purchasing something at a hard-to-believe reduced price? If you were at Nordstrom's, you would be shopping every floor in the store.
It is time to lose the fear and get into the game! Yes, we are in a recession, but keep in mind that this is a unique moment in history, presenting you with the chance to acquire your dream home at a price you will unlikely ever see again during your lifetime.