July 2009 Newsletter
Instead of "Green Shoots," Sedona Now Offers "Green Stalks"
The media has apparently decided to use "green shoots" as the metaphor of choice for measuring our recovery for Sedona Real Estate from the worst financial disaster since the Great Depression.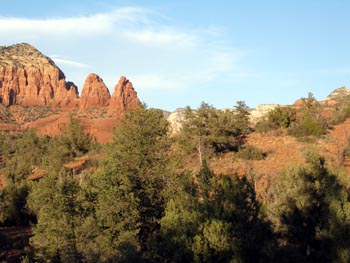 That gives them a great deal of latitude. For example, if they are describing the U.S. stock market's rise from its October and March lows, they can probably describe the growth as "sturdy green shoots." On the other hand, if they are referring to changes in the U.S. real estate market, which is uneven and harder to define, they might classify the improvement as "scattered green shoots."
Either way, the two descriptions definitely do not apply to today's real estate market in Sedona, where, during the last three months, the 2009 first quarter "green shoots" have quickly grown into "hardy green stalks". You don't have to take my word for it. Just look at the left hand column on my Home Page. Right there is the statistical evidence.
However, a more interesting question in this shifting economy might be, does home ownership still pay? Having taken a hit to their home equity the past couple of years, many families approaching retirement might be asking themselves, is it really the smartest financial decision to own a retirement home?
According to a recent analysis of Federal Reserve data, the answer is yes. In comparison to renters, homeowners have much greater household wealth. Owners' wealth exceeds that of renters by a factor of 50-to-1: a median of $205,200 versus a median of $4,200. What is the main wealth difference between the two? You guessed it, equity in a home.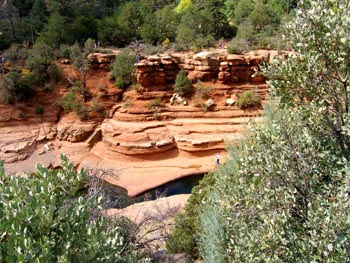 How does Sedona fit into this puzzling picture? Home prices are down, but not nearly as drastically as in Phoenix. There are foreclosed homes available, as well as some short sales. Even so, it is obvious Sedona's unique allure still commands a price. Qualified buyers, who have been waiting patiently on the sidelines, have started making their move, snapping up some real bargains from an inventory that is gradually beginning to diminish.
National figures confirm the trend. Spurred by low prices and a first-time homebuyers tax credit, pending home sales in May rose for the fourth straight month. The last time this happened was in October 2004. Our own Sedona sales figures for June 2009 indicate the trend will continue well into the second half of the year.
I say this to anyone reading this Newsletter: If you are truly interested in relocating to Sedona within the next two years, the time for you to be taking action is right now. Believe me when I say, the stars are aligned for you. You will never have a better opportunity to obtain "the most house for the least money" than right now.
You might want to keep in mind that today's "green stalks" will eventually grow into tomorrow's "green tree trunks."
If you have any questions, or would like to learn more about Sedona and the surrounding Verde Valley area, please contact me by phone or E-mail. I would enjoy chatting with you.