July 2012 Newsletter
WAS WARREN BUFFET RIGHT? YOU BETCHA!
Earlier this year the Oracle of Omaha stated on national television, "Single Family homes are cheap right now. They are as attractive an investment as you can make. I would load up on them."

Of course we all know Warren Buffet is in a position to "load up on them" if that is what he wants to do, but for the rest of us, one or two single family residences would probably be more than enough.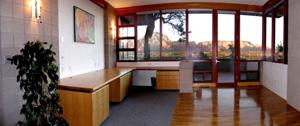 His point, though, is well taken. The bottoming out of the Sedona Real Estate market has definitely changed things. The unique quality of Sedona life is once again within the average buyer's reach. After having reached the record median price of $660,000 six years ago, prices have now receded to pre-boom levels.

We are now at a median price of approximately $330,000 (a 50% decrease). Attracted by these returning low prices, buyers are now showing up to take advantage of some really great bargains.

In addition, our real estate inventories have been considerably reduced by anxious buyers eager to lock in today's attractive mortgage rates. Inventories are now below 2006 levels.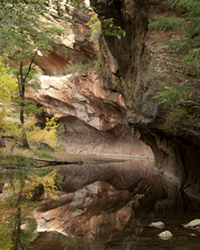 At present, with supply down and demand accelerating, you would expect prices to be rising, but thanks to the foreclosure phenomenon, this is not yet the case. Foreclosures and short sales will continue for some time as banks continue to dribble, additional foreclosed properties into the marketplace, even though they constitute only about 8% of our present-day inventory.

However, they do represent almost 20% of current sales, which is keeping a lid on prices, at least for the time being.

There are clear signs of progress toward a healthier real estate market and prices are expected to begin increasing in the coming months.

Buyers with a clear vision of the future should take advantage of some of the best deals in years. They have waited patiently to achieve their dream of owning a home in what USA Today calls the most Beautiful Place in America, completely surrounded by National Forest, which sharply limits future growth.

How do you begin to explore the chances of owning your own piece of paradise? That's easy. Just contact Lee Congdon. I've been doing real estate for 13 years and have made hundreds of friends merely by helping them find the property that is just right for them. Some of them are even my local neighbors.

Let me do the same thing for you. All you need to do is contact me at (928) 300-5050. I will answer as many of your questions as you care to ask. Who knows  .  . you might even end up making the wisest decision of your life.