June 2012 Newsletter
BETTER THAN EXPECTED
Last decade's housing boom is still inflicting a world of pain for lenders, homeowners and America's financial system. But there are growing signs that this sector that was a massive drag on growth is now becoming a factor that should contribute to growth.

For the recovery to continue reviving, we need housing to get back on its feet, and by all accounts that seems to be happening. The burning question is "Has the housing market finally bottomed?"

Whether it is existing home sales or sales of new homes, both seem to have formed a bottom and are pointing to a modest recovery. Here are a few items that suggest a housing recovery may be in the making.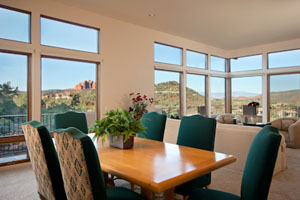 In April new home sales came in at an annualized rate of 343,000 units. That is up 3.3% from March, and 9.9% from a year earlier.

In 2011 the number of new homes sold in the U.S. dropped to 306,000 units. But for the first four months of 2012, 117,000 new homes were purchased, 14.7% more than the same period a year ago. As a side note, April 2012 marked the seventh straight month in which new home sales were higher than the year before.

And the good news doesn't stop there. The National Association of Realtors reported existing home sales for April came in at a seasonally adjusted annualized rate of 4.62 million, up 10% from April 2011. Compared with April 2011 the median home prices of existing homes sold in April of this year were also up an impressive 10%.

Distressed homes – foreclosures and short sales which are sold at deep discounts – accounted for 28% of April sales (17% were foreclosures and 11% were short sales).

As for new home construction, although it remains at a level that is depressed from bubble-era heights, there is a clear upward trend compared to last year. Housing starts in April 2012 were up 29.9% from April 2011. In the first four months of this year, housing starts are up 25 percent from the first four months of 2011.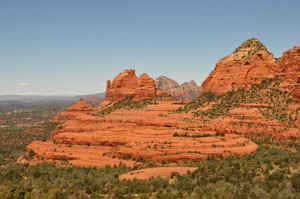 Even factoring out the surprising balmy winter, that is a sizeable increase. There were big rises in home starts in the south and west, both areas in which winter weather doesn't usually inhibit construction work. Consequently,  the number of new units completed in the first four months of 2012 was up more than 5% from the same period last year.

This increase in housing-related activity has benefited residential investment and contributed to the country's renewed economic growth. However, it is important to remember that existing home sales are nowhere close pre-recession levels. How could they be? The pre-recession levels were once-in-a-century insane bubble figures.

None of the measures related to housing – especially pricing – is likely to reach pre-recession levels for several more years. Is that actually bad news? I don't think so.  It seems to me what it means is now is a good time to invest in housing in Sedona, if this is where you want to be over the long haul.

Think about it, and if you decide it fits your plan for eventual retirement, contact me at (928) 300-5050 and let's talk some more.