June/July 2011 Newsletter
YES, NOW IS THE TIME TO BUY
Buyers continue to enter the Sedona Real Estate market at an increasing rate, spurred by deep discounts and low mortgage interest rates.
Single family homes below $400,000 are the primary driving force, with 65% of the sales taking place under that figure. For the first four months of the year there were 144 transactions compared to 61 and 77 during the same period in 2009 and 2010, respectively.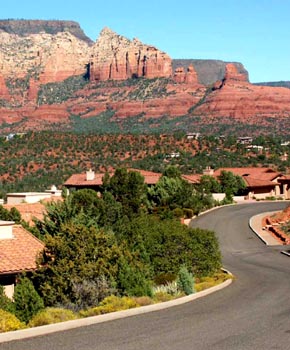 The luxury market (over a million dollars) is also doing well, with seven homes having been sold during the first four months of this year. This compares with three sold during the same period in 2009 and 2010.
If all that positive news isn't encouraging news, I don't know what is. With interest rates remaining at rock-bottom levels (courtesy of Uncle Sam), the real estate in Sedona is clearly upward.
As reported in a recent Arizona Republic article, there is a strong feeling that home prices could climb during the next six to nine months. Of course, that all depends on the glut of distressed properties (foreclosures and potential short sales) that come on the market. Although the inventory of distressed properties has been contracting, there is ample evidence that the banks are still keeping a large number of homes off the market at the behest of the government. This means the flood of distressed properties that originally drove prices down to where they are today is likely to be curbed as we go forward from here.
I have been carefully monitoring this trend in order to identify the real bargains being released in the Sedona market. Giving my clients a heads up on the best real estate investments available is my primary objective during these fast-changing times.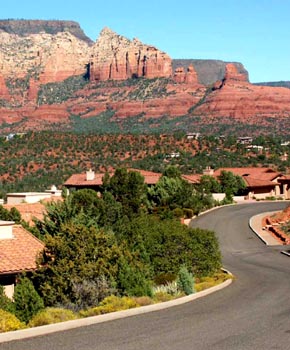 Prices do appear to be climbing slightly. The median recorded price of homes in Sedona jumped from $350,000 in March to around $400,000 in April. That sharp increase is likely to retreat in May and June, but it is a significant jump from what we have seen in quite a while.
It is beginning to appear that real estate sales in Sedona have turned a corner. Whether this early 2011 progress can be sustained is hard to say. So much nowadays appears to depend on world events that are beyond our control. A return to economic health in the year ahead would certainly go far in raising everyone's comfort level, but that remains to be seen. Eventually we will get to the point where we will see a dramatic increase in property values, but of course that will take time.
Whatever time it takes though, Sedona will get there much earlier than the rest of the country. Its unique blend of natural beauty, pleasant climate and cosmopolitan culture makes it a perennial favorite for newcomers.
Don't hesitate to contact me. I would love to help you find your special place in our paradise. You can E-mail me at lee@leecongdon.com or call me at 928-300-5050.