March 2010 Newsletter
Ten Common Mistakes Buyers Should Avoid When Purchasing a Home
Purchasing a Home is usually a family's biggest financial investment in Sedona Real Estate. That is why it is so important to avoid these ten common pitfalls.
Mistake #1
Don't choose a real estate agent who is not committed to forming a strong business (and often a personal) relationship with you. You need someone who is professional, experienced and able to understand your needs before, during, and after the purchase. Making a connection with the right real estate agent is crucial.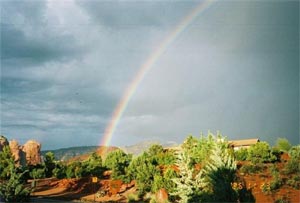 Mistake #2
Don't make an offer on a home before you are pre-qualified. Pre-qualification will make your life easier. Have your real estate agent talk with bank or mortgage representatives regarding your income, debt and other factors that will determine the price range you can afford. This is one of the most important steps on your path to purchasing a home.
Mistake #3
Know the total costs involved in the transaction. Early in the process, ask your real estate agent for an estimate of closing costs. Title insurance and legal fees, if any, should be considered. Homeowners Association fees and insurance should also be taken into account. Carefully examine your settlement statement prior to closing.
Mistake #4
Don't confine your search to "open houses", magazine ads or the Internet. Often those properties have already been sold and you are wasting your time. Your best course of action is through your real estate agent. He or she has up-to-date information that is unavailable to the general public and is your best resource for helping you find the home you want. Remember, a real estate agent costs a buyer nothing.
Mistake #5
Don't fall into the trap of thinking there is only one perfect home out there. Buying a home is a process of elimination, not selection. New properties arrive on the market daily, so be open to all possibilities. Ask your real estate agent for a market analysis comparing similar homes that have recently sold or are still for sale.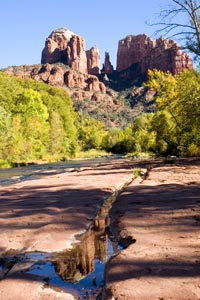 Mistake #6
Don't forget to consider your long-term needs. It is important to think ahead. Will your home suit you 3-5 years from now? How about 5-10 years? Also consider its potential resale value in case you decide to someday to relocate.
Mistake #7
Do your "due diligence" thoroughly. Make a list of any concerns you may have about the neighborhood, environmental conditions, etc. Don't hesitate to ask the important questions before you make an offer on a home.
Mistake #8
Don't neglect to have a home inspection before you close. Trying to save money today can end up costing you more tomorrow. Your real estate agent can recommend a qualified home inspector who can detect issues that sometimes can be overlooked.
Mistake #9
Be sure to purchase adequate insurance. Advice from an insurance agent can provide you with answers to whatever concerns you may have.
Mistake#10
You should purchase a home protection plan that lasts a year from the date of sale. It usually covers basic repairs you may encounter and can be purchased for a nominal fee. Your real estate agent can help you find the protection plan that most fits your needs.
Nobody likes going through the stress of purchasing a home only to find the process littered with unanticipated problems. An experienced real estate agent can maneuver you smoothly past potential pitfalls. I have done it for others and I can do it for you. Get in touch with me and let's explore if we are right for each other.
You can E-mail me at Lee@LeeCongdon.com or call me at 928-300-5050.