March 2011 Newsletter
MAKING DOLLARS AND SENSE
Every home, whether it is modest or a mansion, eventually shows its age. Normal wear and tear, chips and dents, changes in color fashion, they all add to the problem. It should come as no surprise that the home improvement industry in Sedona Real Estate is currently booming!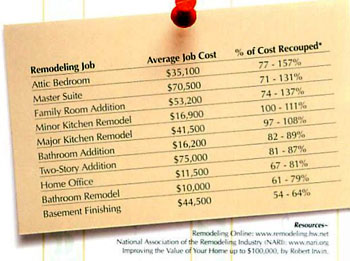 From simple changes to major remodels, quality upgrades will definitely increase the value of your property. And what's more, many of these changes will end up paying for themselves. Sometimes even more – when the home is sold or refinanced.
Tired of sharing a bathroom with the kids? Envisioning a private, luxurious master suite? Buried in paper piled high on the kitchen counter is a sketch of a home office? There are hundreds of remodeling ideas that would customize your home to satisfy your family's needs and tastes.
Before you start knocking down walls or digging up the back yard, I suggest you take time to evaluate your motivation. Ask yourself if your primary desire is to create space and utility for your lifestyle and dreams, or is your aim to increase the selling value of your residence. Remember, all remodels are not created equal.

The question is which re-dos are more likely to permit you to recoup your investment? It makes sense to put your home improvement dollars into a project that enhances both your lifestyle and your financial goals.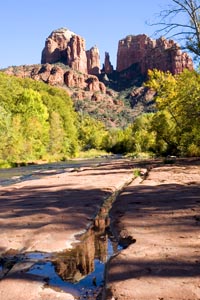 Spending dollars on either a minor or major kitchen remodel is your most productive bet. Most likely you will recoup just about all of your investment. Lowest on the totem pole is finishing a basement, with your chances of recovering your investment is at most 50% to 60%.

Unless you intend to sell your home immediately, don't base your decision strictly on the size of the payback. Remember, you are the one who is going to enjoy the pleasure of living in it, so make sure it is done to satisfy your tastes, and not the tastes of the contractor.

Keep in mind, when it comes to color, today's home improvers are bold in their use of lively colors. However, if resale is your goal, you will be better served to choose soft, soothing tones and conservative styles.

To make the most of your investment, select a reputable contractor who knows his business and knows building codes. Check with local or state licensing agencies or the Better Business Bureau.
By the way, the best color combinations are available in Sedona where your home can take advantage of one of nature's most dramatic settings --– the towering red rock citadels that surround our pristine community.

Don't hesitate to contact me. I would love to help you find your special place in our paradise. You can E-mail me at lee@leecongdon.com or call me at 928-300-5050.