March 2012 Newsletter
SHORT SALES ARE PREFERRED OVER FORECLOSURES
It's springtime in Sedona. Well, maybe not yet according to the calendar, but when you get a week like we had at the end of February, with the Sedona Film Festival in all its splendor, the weather sunny and warm enough to leave your coat in the closet, and hikers swarming all over our red rock trails, it seems to me we should be extremely grateful.

And, as if to add to the upbeat environment, the Sedona Real Estate market also seems to be showing increasing signs of vigor. Home sales during the first two months of 2012 are exceeding the pace of 2006 and in the luxury end above one million dollars,  we already have 2 properties sold, 2 pending (all contingencies removed), and 4 more in escrow. Quite an accomplishment, I'd say.

All in all, stabilizing signs are indicating that, for the remainder of 2012, property values should continue to slowly improve, making both buyers and sellers happy.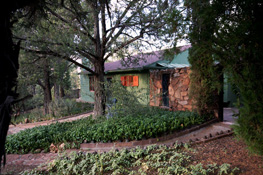 Foreclosure sales are expected to increase this year as lenders start to more aggressively dispose of distressed assets that have accumulated during the mortgage-servicing gridlock of the past 18 months. However, it now appears that short sales are starting to become the preferred method for banks to dispose of defaulted properties.

In short sales, borrowers who owe more on their mortgages than their homes are worth agree with their bank to sell their homes at the lower market value. In return, the bank agrees to absorb the loss.

During the last quarter of 2011 there were more than 88,000 short sales, up 15% compared with a year earlier and comprising 10% of all the homes sold during that quarter. Meanwhile, during that same period, bank-owned homes fell 12% year-over-year to 116,000 units.

It is obvious that more lenders are beginning to recognize that short sales may be a better option for many of their non-performing loans, since all parties agree on terms, which, in turn, leads to fewer legal issues. Short sale deals also get completed more quickly. During the 4th quarter of last year, it took an average of 308 days to complete a short sale, while foreclosures can sometimes take years to complete.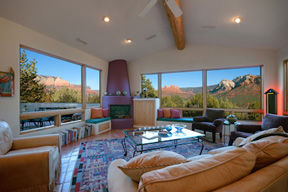 Quicker approvals also mean fewer buyers get discouraged and withdraw their offers. Some banks even offer pre-approved prices in order to close deals in the shortest possible time.

In Phoenix short sales already outnumber the sales of bank-owned properties, exceeding 20% of total sales.
Prices right now in Sedona and its surrounding areas are as low as they have been in nearly a decade. So if you are at all interested in staking your claim to a piece of Sedona real estate, now is the time to do it.

If you have any questions, feel free to contact me at (928) 300-5050. I am at your service.