May 2010 Newsletter
THE LUCK OF LIVING IN SEDONA
If the present craziness in Washington D.C. isn't enough to make you appreciate the joy of owning Sedona Real Estate, then I don't know what will. It's unbelievable what is going on in the nation's capitol: the Democrats and Republicans at each other's throat, except when they take a break to pummel the country's biggest banks; the government trying to figure out when to start worrying about inflation (have you been to the supermarket lately?) and when to raise interest rates; people spending money again the way they did before they saw their 401K's deteriorate into 201K's; while confused onlookers watch Greece, Portugal and Spain transform south Europe into a financial basket case. Meanwhile, halfway around the world China and Asia's emerging nations continue their steady climb to new economic heights.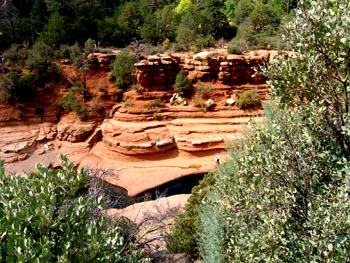 My advice is, don't try to figure it out. Just be grateful you live in Sedona where the biggest concern is, why was this year's spring so much colder than previous years?
Compared to the rest of the country (including Phoenix), you have to blink to believe how fortunate we've been. For the first three months of 2010, home sales in the Verde Valley were up more than 61% over last year. Granted, a flood of foreclosures and short sales have kept prices at record lows, but the degree of confidence buyers are showing in opening up their wallets during today's economic uncertainties is truly inspiring.
One of the oddities I have noticed, though, is the confusion exhibited by the banks when it comes to processing short sales and/or foreclosures. Where you would expect a fair degree of consistency on their part, you instead find wide variations in the way they are handling each transaction.
There could be several reasons why this is happening. Being inundated with paperwork, they may lack enough experienced adjusters to do the job properly. On the other hand, the haphazard way many of the mortgages were so hastily written may now be coming back to haunt them as they struggle to clarify terms and disposal prices.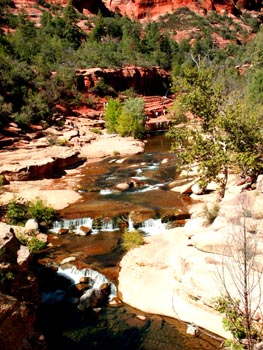 Whatever the actual problem, one thing is sure. Today's savvy buyer is getting the deal of a lifetime, and probably knows it. How long the present scenario will last is hard to say. With more foreclosures expected this year as rates are adjusted upward, it could be well into next year before circumstances change. However, if banks forgo raising rates, as some have indicated they may do, then the present flow of delinquencies could become a trickle.
Realty Trac has just reported a decline in foreclosures, so who knows. It's a fluid situation that requires careful watching. As for real estate prices, they were modestly lower during the first quarter. However, with buyer demand picking up it is unlikely that trend will be sustained. Meanwhile, the more desirable properties are continuing to be cherry-picked by buyers willing to make their moves now, since we have now entered Sedona's "high season" for purchasing real estate.
If you are at all interested in learning more about what is available, feel free to contact me either by E-mail or phone. I would be happy to answer any questions you may have without any obligation on your part.
You can E-mail me at Lee@LeeCongdon.com or call me at 928-300-5050.