May 2011 Newsletter
IS IT TIME?
Up until the 2008 economic disaster, the Sedona Arizona Real Estate market was little affected by the ups and downs of other regional markets. Why? Mainly because Sedona had its own market fundamentals that kept it immune from the wild swings taking place in the rest of the country. People come here for reasons other than seeking a job, so the national unemployment rate has little effect on the number of buyers interested in moving here.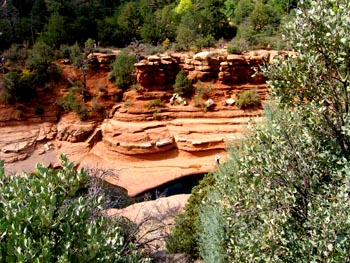 The demand side of Sedona real estate is primarily governed by people planning to retire, or those looking for a second home, or those having jobs based upon internet communicating skills and can work from their homes. It is expected that Baby Boomers will continue this trend well into the future.
The supply side characteristics of Sedona's allure will remain unaltered no matter what happens in the real estate world. Breath-taking scenery, mild four-season climate, a spiritual heritage, a prominent art scene, and a relaxed environment gives the town an unmatched appeal.
Add to that the fact that we are an island completely surrounded by National Forest and wilderness with a limited supply of land that can be developed. It becomes easy to understand why Sedona is unlike any other real estate market anywhere.
So why, you might ask, did these unique market qualities fail to protect us from this most recent boom and bust cycle? The boom part, of course, is easy to explain. Buyers, encouraged by easy credit and red rock fever, rushed in to buy something they thought would always continue to rise in price and therefore was a safe investment. Despite the lessons of history that tell us prices cannot rise indefinitely, and bubbles eventually do pop, buyers continued to rush headlong into the maelstrom.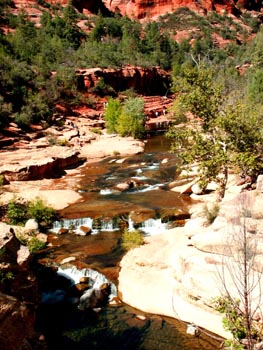 What happened this time that made it different from other times when Sedona withstood regional downturns? For too many, it was made too easy. Given seductive terms, sometimes with no money down, it was a "no-brainer" to buy a property with a big mortgage, or refinance a current property and empty the piggy bank, or use a credit line to splurge on some luxury item; decisions that were all based on the supposition that real estate would continue to increase in value indefinitely.
Housing markets and the mortgage industry are bedmates. When one is negatively affected, it pulls down the other, and that is exactly what happened to set off the Great Recession of 2008, a national tsunami that caught Sedona in its rampant path.
Just as we thought during the first half of the past decade that real estate values would climb indefinitely, there is now a spreading belief that they will remain where they are for a considerable while. Don't you believe it. It may take a year or two, but they will resume rising again, just as surely as the sun will rise in the east. They always have, and they will again.
Even now, as spring moves toward summer, 2011 has shown renewed interest in Sedona real estate. Money is beginning to flow into high end properties, a sure sign that smart investors are beginning to move off the sidelines. The supply of distressed properties is gradually being reduced and there is a renewed sense of optimism that now is the time, if Sedona is your final destination, to buy. Median selling prices are currently 36% below what they were in 2006. Interested?
Don't hesitate to contact me. I would love to help you find your special place in our paradise. You can E-mail me at lee@leecongdon.com or call me at 928-300-5050.