November 2011 Newsletter
STILL PLENTY OF OPPORTUNITIES
Checking with buyers who have purchased property in Sedona this year, I have noticed no one has complained, "I should have waited a little longer before I bought". The truth of the matter is this IS the right time for Sedona Real Estate.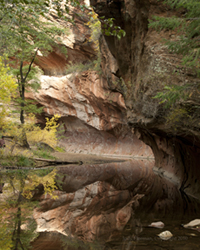 Not only have prices stabilized, but the banks, with the support of the government, are now maintaining a steady flow of REO's (bank owned properties) into the marketplace. They have come to realize that flooding of the market with foreclosed properties doesn't increase sales. All it does is lower prices. So now they are releasing the REO's in measured doses. Sell a property, add a new one to the available inventory.

It's a much more common-sense approach. Add to that the opportunities to purchase a Short Sale, and the low interest rate on mortgages, and you have the perfect situation for today's interested buyers.

I can work with you on any Short Sale or Bank-owned Property in Sedona or any other area of the Verde Valley. The listed inventory for these two categories comprise about 30% of what is available and covers all price ranges.

In addition, there are excellent buys from individuals, especially in home sites. Remember, current owners must price their properties to compete with Short Sales or Foreclosed Properties and . . it is obviously easier to deal with an individual than a bank.

As far as home sites go, they are the best buys I have seen in the last fifteen years. If you would rather buy a property now and build later, this is definitely the time to do it. Many lots are down 60% to 75% from their 2007 highs.  West Sedona lots now start at about $75,000. They used to start at $300,000.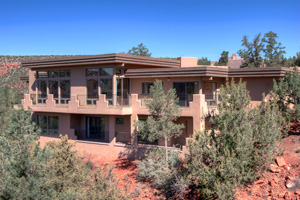 Once we get through this unique period of buying houses at bargain prices, raw land will again be in demand. It is languishing at unbelievably low prices that are sure to turn when the overall housing market turns.

AROUND SEDONA:

As for what is happening in Sedona, the news is the city has been collecting its own sales tax for more than six months now and the kinks seem to be totally ironed out. The new collection system not only makes it easier for the city to receive its money, but provides useful statistics from the business community.

Visitation to Sedona seems to be slowly on the rise. Overall sales tax revenue collections through June 2011 increased by 4.26% over June 2010. State Shared Revenue is down 24.6% from the prior fiscal year which was to be expected based on lower state income tax collections.

The good news is hotel occupancy taxes are up 8% over last year.

And the other great news is that RE/MAX Sedona is enjoying its a new location in the Safeway shopping center on State Highway 89A in West Sedona. Our building is lovely and located on the corner of Rodeo Road and the highway. You can't miss it.

The next time you are in Sedona call me at 928-300-5050 or stop by and see me. I would love to serve your real estate needs.