October 2010 Newsletter
A THIRD-QUARTER UPDATE
How is the economy shaping up? We can't be sure with all the muddled contradictory information the media outlets are spewing out. With jobless claims still high and unemployment well over 9%, there is plenty of uncertainty hovering in the air.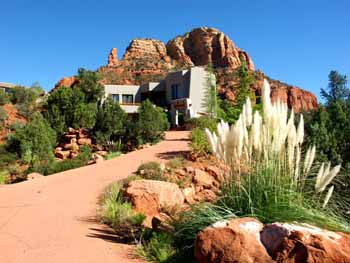 For the Sedona Real Estate housing industry, the news is just as mixed. Buyers are still reluctant to return to the housing market, which, in turn, is affecting builders' confidence.
Those are the two main obstacles to new-home sales: consumer hesitation in the face of a wobbly job market and the large number of foreclosed properties still clogging the market. The hope is the job market will improve moderately in 2010's final quarter and begin to boost consumer confidence. We will just have to wait and see what happens.
Meanwhile, here in Sedona (and the Verde Valley), the amount of Foreclosures and Short Sales also continue to dominate the real estate picture. At present there are 41 pending home sales in the Sedona area, half of them either a Foreclosure or a Short Sale. During the past year, 41% of the housing inventory that changed hands fell into one of those two categories, causing the median price in Sedona to drop by 9% to $371,000. Not a particularly pretty picture.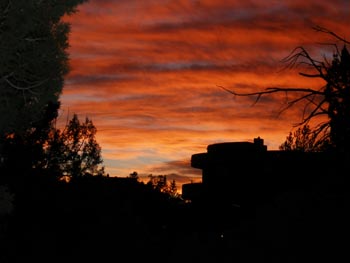 Sellers, please note! In this current somewhat dismal market, homes will only sell if they are priced correctly. So if you want your home to sell, price it to sell. Otherwise, the market will pass you by.
As for you Buyers, you are golden. A greatly reduced inventory and the lowest interest rates in decades are offering you an unbelievable opportunity to pick up a home in one of the country's most beautiful settings at a tremendous discount.
Ten years ago Sedona was generally unaffected by the real estate trends that took place in other parts of the country. Savings and Loan institutions imploded, tech companies collapsed, but Sedona seemed to steadily continue to grow.
But that trend disintegrated around the middle of the decade as the government began to make easy credit available to just about everyone in the country. Suddenly you could buy a house for no money down and generous payment terms. Is it any wonder that prices began to rise at the rate of 15% a year? Unseen behind this phenomenon, the chilling winds of the Great Recession were gathering, but who was bothering to look over their shoulder? It was easier to copy New Orleans' motto, "Let the good times roll!" and just keep running with the herd.
We all know what happened in October 2008. For Sedona the aftermath was not as bad as what the rest of the country experienced. By February 2009 the real estate market began a gradual recovery. Despite the continuing flood of distressed properties being dumped on the market, Sedona was able to persevere rather well. Home sales for 2009 increased 52 percent over 2008, and for the first half of this year continued to rebound by more than 50% over 2009.
Granted, sales have slowed down during the third quarter. My take is the market is beginning to level off and probably will remain on a relatively flat course through the first quarter of 2011. By that time, it is hoped that a marked job recovery will lead to a reduction in the number of Foreclosures currently distorting the market.
Meanwhile, keep in mind that right now there are a number of motivated home sellers offering legitimate bargains. If you are thinking of relocating to Sedona in the near future, I suggest you take the time to evaluate them. If you are at all interested feel free to contact me for more information.
Would you like to discuss what Sedona real estate area might be correct for you? You can E-mail me at lee@leecongdon.com or call me at 928-300-5050.