October 2011 Newsletter
REAL ESTATE AND OTHER NEWS
With the lazy days of summer gone for this year, Sedona AZ Real Estate has become reinvigorated by the cooler weather and is moving ahead with its unlimited opportunities.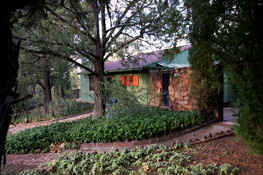 First off, you should know that the inventory of homes for sale continues to be renewed monthly with the addition of more bank owned properties (officially called REO's) and Short Sale candidates. They are available not only in Sedona, but in other areas of the Verde Valley as well. Prices are lower in all price ranges than they were a year ago.

In addition to the bank properties, there are excellent buys from individuals who have decided to move on with their lives. Remember, current owners must price their properties to compete with short sale or foreclosed properties. It is not only easier to deal with an individual than a bank, but many home-sites purchased from individuals come with owner financing.

The best buys on home-sites are available now. Many building lots are down anywhere from 60 to 80 percent from their 2007 highs. Lots in West Sedona start at about $75,000. They used to start at $300,000.

The market is definitely improving, albeit slowly. Not only is the volume of sold properties up this year, but a higher percentage of NON-FORECLOSURE homes are selling. In addition, well-priced homes are back to getting multiple offers.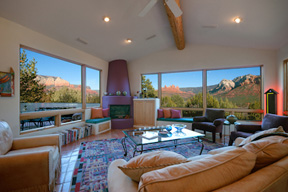 The number of homes and condos sold so far in 2011 is 375 units, just under last year's 380. The median sales price for those transactions was $305,000, down from last year's  $344,000.

What else is happening around town?

The city has a new website www.sedonaaz.gov.  You can sign up to receive e-mails regarding most anything the city is doing from Meetings & Events to Employment Opportunities.

The city has been collecting its own sales tax for half a year now and the kinks seem to be completely ironed out. The new collection system not only makes it easier for the city to collect its money, but provides useful statistics from the business community.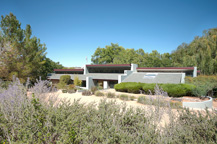 Mayor Rob Adams unveiled a huge new mural at the Sedona Art Center which was created by 16 young artists, ages 5 to 16. The 6ft. by 24 ft. mural is entitled "Bringing Imagination to Life".

In an effort to mitigate uptown traffic congestion, the City Staff is undertaking a study of pedestrian traffic behavior in the uptown area. It is hoped that the city police department will get involved in controlling the way pedestrians cross 89A during heavy traffic periods.

If you have any questions regarding the purchase of real estate in and around Sedona, please don't hesitate to contact me at Lee@LeeCongdon.com or (928) 300-5050. Serving you is my business!