September 2009 Newsletter
Going . . . Going . . . ?
No, folks, that's not the sound of an auctioneer's gavel about to fall. It's the sound of bargain-priced houses being snapped up by sharp buyers who acted on my recommendation that Sedona Real Estate prices have finally reached their long anticipated "bottom."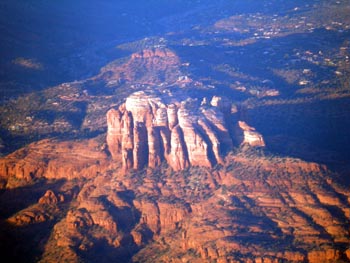 If you would like some added proof, in the middle of August, the MLS Hot Sheet indicated that 14 local properties had gone into contract during a 36-hour period. Those are the kind of numbers I remember seeing back in the years from 2004 to 2006, but not recently. That should give you some idea of what is going on in the market at this very moment.
If you have been an undecided buyer contemplating the purchase of a home in Sedona, it is likely time to put your hesitations aside. I strongly believe every buyer should stay within their comfort zone, but these great deals are not going to last for much longer. Certainly not far into 2010. Prices today are reminiscent of the pre-boom prices of 2003- 2004. There is no reason for them to fall further. Interest rates are exceptionally low and there is an $8,000 Federal tax credit for qualified buyers that has a cutoff date of November 30, 2009.
Are there foreclosures and short sales still available? Yes, but who knows when the banks will become influenced by the market turning a corner? Savvy buyers are presently getting significant price breaks, but banks will certainly not want to give away their repossessed properties at the current below market prices indefinitely.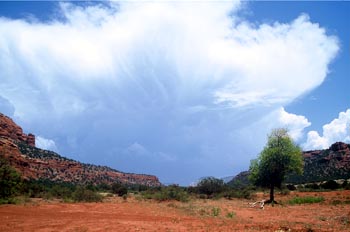 Also, to stay competitive, non-distressed sellers are pricing their homes as aggressively as the foreclosures, so you do have an opportunity to choose from the best of both worlds. Bear in mind that timing is an important element in getting the most house for your money. In July, existing national home sales rose 7.2 percent from June's level, the fourth consecutive monthly increase in a row. The last time that happened was in June 2004.
Don't become a victim of "I should have, I could have, why didn't I?" If you would like an up-dated picture of Sedona's current market dynamics, just give me a call or send me an E-mail. It won't cost you a cent . . and you might learn something that will help you decide if now is the right time to begin looking for your Sedona dream home.