September 2010 Newsletter
IS NOW THE TIME FOR TRADING UP?
The housing crash has left at least 11 million people in the unenviable position of owing more on their homes than they are worth. Overall, not a pretty picture, but some of them might not be as trapped as they think.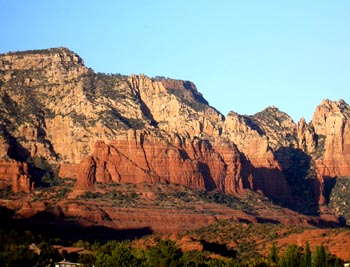 Record-low mortgage rates and a continuing slump in home prices are presenting unusual opportunities in Sedona Real Estate– even for underwater borrowers. Some intrepid homeowners are intentionally taking a loss on their current house – and writing a big check to retire their old mortgage – in order to buy a larger home for not much more money.
Some economists say trading up to new homes or refinancing existing ones can be a smart move. With mortgage rates so low, such buyers can keep their monthly payments manageable, even though their new homes are more expensive.
Thanks to rock bottom interest rates and liberal lending terms for Federal Housing Administration loans, a person who plunks down cash to retire a higher rate mortgage, or qualifies for a short sale, might be able to reduce his monthly payments, even as he shortens his loan term to 20, 15 or 10 years. The average rate on a 30-year fixed rate loan is around 4.50%, down from 5.26% in January.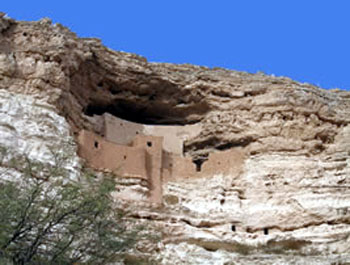 In the past, financial planners typically recommended that homeowners devote as little cash as possible to real estate, and instead invest in the financial markets. But with stocks essentially where they were eleven years ago and market volatility on the rise, people are rethinking that wisdom.
The vast majority of homeowners are reluctant to sell their primary residence, perhaps irrationally so. Loss aversion is a very strong force. People instinctively hesitate to sell their homes for less than they paid for them, but does it really matter? If you sell a home for less, it is obvious you will also buy one for less.
Just as old beliefs about selling houses are being upended, the conventional wisdom surrounding refinancing is changing too. During most of the 1980s and 1990s, the stock market was rising and investing in houses seemed comparatively dull. Personal finance experts even argued against paying "points" on a mortgage to reduce the rate. With the stock market returning 7% to 8%, it was foolish to devote more cash to housing than was absolutely necessary.
But since 2000, stocks have essentially gone nowhere, and today people are a lot more conservative. So why not refinance given today's circumstances? The short term cost will be a few years of belt-tightening, resulting from the inability to spend the extra expense of the new loan. But if taking a brief loss now means reaping larger financial gains later on, what is wrong with that? Meanwhile, you have a lot more house sitting on top of your head. It is something you might wish to consider.
I am here to help you explore the possibilities of getting into a home that is right for both you and your financial situation.
Would you like to discuss what Sedona real estate area might be correct for you? You can E-mail me at lee@leecongdon.com or call me at 928-300-5050.