September 2011 Newsletter
REAL ESTATE IS STILL AMERICA'S BEST INVESTMENT
If you believe the latest headlines, the economy fluctuates from recovery to ruin on a weekly basis. In reality, Sedona Real Estate is modestly cyclical in nature and right now the market is beginning to recover in most areas.

Look at home values over the last fifty five years and a very interesting pattern emerges nationally. Except for a slight boom in prices between 1975 and 1980, a somewhat larger boom from 1985 to 1990, and the mother of all booms from 2000 to 2005, real estate prices have remained relatively stable throughout the last fifty years.



Prices have now been nearly squeezed back down to the levels that prevailed in 2000. It is likely they will soon flatten out to where they were ten years ago, probably as early as next year. In more than two-thirds of the country housing affordability has dipped to pre-housing bubble levels, creating opportunities for those looking for a bargain, especially if you take into account the long range forecast that home prices will start to rise in 2013 due to fewer distressed sales.

Although you may feel nervous about home ownership, property is still your best long-term investment. A major advantage is building equity. The average seller who purchased a home in 2002 gained 24% in equity, while those who purchased their homes 15 years ago had a median gain of 40%.

Home prices are expected to rise in 2013 due to fewer distressed sales. Right now, due to the economic downturn, borrowers with stellar credit and a solid employment history are best able to secure financing. However, as conditions continue to improve, the market will expand for borrowers who may not fit the mold of traditional lending standards, such as the self employed.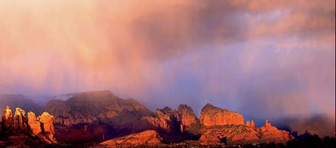 It is interesting to note the historical trend in home ownership that began in 1900. In that year the home ownership rate was 46.5% By 1960 it had risen to 61.9% and today it stands at 66.9%.

While married couples over the age of 35 comprise the largest share of home buyers, single men and women, particularly those under the age of 35, have been gaining ground over the past decade.  In 2010, 20% of home buyers were single women and 12% were single men. Additionally, 36% of them were under the age of 35.

What are the true facts regarding today's state of American Real Estate?

1.  Despite a decline, home values are still at historically high levels.
2.  More people own homes now than ever before.
3.  Mortgage interest rates remain at their lowest levels in 30 years.
4.  Property is more affordable now than it has been in 40 years.
5.  One in three Americans own their homes free and clear.
6.  91.2% of mortgages are current – only 3.75% are in foreclosure.
7.  87% of last year's home buyers expect to easily make their mortgage payments.
8.  Fully two-thirds of Americans say now is the best time to buy.

If you agree, and are interested in purchasing a home here in the Sedona area, contact me with any questions you may have at Lee@LeeCongdon.com or (928) 300-5050. I am at your service.