Search Real Estate in Sedona Area
Start your Sedona Arizona real estate search by clicking on a neighborhood and learning more about where you might want to live in Sedona. From there, you can further drill down to the type of property you are interested in.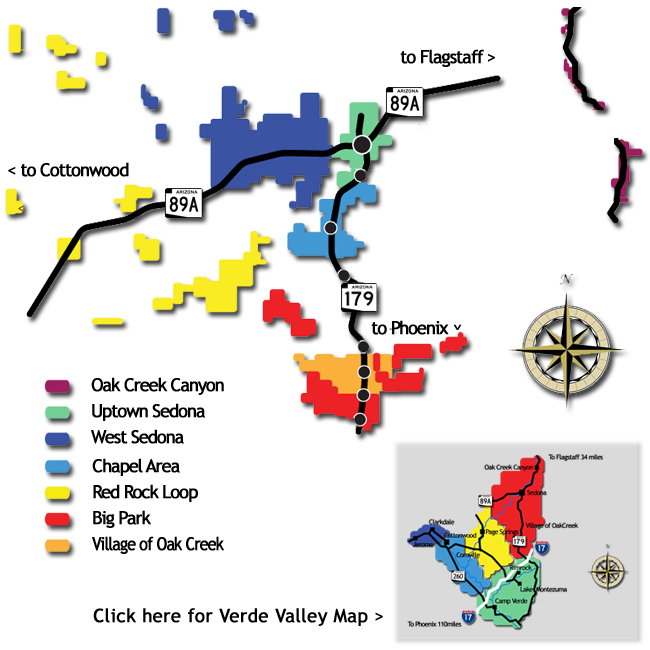 Find Your Home with Sedona's Top Solo Real Estate Agent
Why Choose Lee Congdon as Your Sedona Real Estate Agent?
Experience and Expertize
Choose the #1 Realtor (as a solo agent) in Sedona for 2013, 2014 and 2015. Lee knows the ins and outs of the Sedona market and its surrounding red rock communities. Besides this knowledge of the territory, she knows the other active agents and how to negotiate the subtle day-to-day price variations that often add value to real estate transactions. It's not just a matter of "getting into contract", but getting through all of the details on the way to "closing"!
Passion, Drive, and Integrity
Lee is an attentive listener who can perceive what is wanted and has a compassionate way of matching people with properties! You can expect her determination, commitment, and perseverance to secure the best possible deal for your Sedona real estate needs and experience.
Please Share!
Forward thinking - looking to the future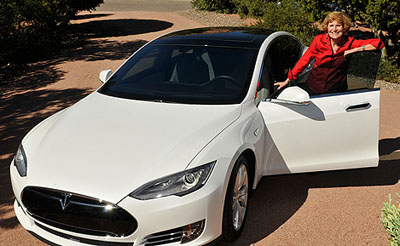 Trends are important. They provide economic indicators, insights into the direction of business and other industries as well as politics and entertainment. Trends are what are hip and popular at a certain point in time.
Successful professionals know when and how to utilize trends and leverage them to stay ahead, thus providing the best advice, product or experience for their clients. They know trends change, some quickly while others slowly gain momentum and then evolve or fade away.
When it comes to luxury real estate, Lee combines her decades of experience, successful negotiating and selling with industry trends to ensure her clients maximize their buying power.
NEW! Watch Neighborhood Videos!
How and when Lee leverages these trends is key to her success. And yours.
An Invitation to enjoy Extraordinary Real Estate Service
PROPERTY WATCH - Sign Up HERE!
Save time. Customize your property search and save preferences.


Fast notifications! Be one of the first to see new listings.


Save unlimited properties in your personal portfolio to compare or show others.


Free customized email updates - receive only the information you want.


Private and password protected.
What people say about Sedona Realtor, Lee Congdon
"I have had the pleasure of working with Lee on several real estate transactions over the past few years. Simply put, there is no one more qualified to take care of your real estate needs in Sedona than Lee Congdon. She is savvy, determined, and knowledgable, and I am thrilled to have her on my side of the bargaining table!"
-- Jody F, Sedona, AZ
Read more Testimonials here
See Lee's Awards & Credentials here
Lee's Featured Properties
Welcome to the most complete route for exploring the Sedona real estate market. Browse through this website to become acquainted with the various communities that comprise the Verde Valley.
Learn what each community has to offer you. Conduct a property search of whatever community appeals to you. See what properties are currently available (property listings are updated every twenty-four hours). Read the instructive pages about buying, selling and investing. And if you want to know more about me, Lee Congdon, there is even a page for that. Learn more about Lee Congdon.
I am sure that somewhere in your mind's eye you probably have a vision of what you are looking for. Share it with me, and let me help you turn it into a reality. Don't just appreciate Sedona's beauty, live in it!
"My passion is to help successful people convert their lifelong dreams into a Sedona reality."

Call me on 928 300 5050, "Let's connect!"
A Welcome Message from Lee
Sedona Real estate Office Location
"Lee is extremely astute and was dramatically helpful from start to finish in our acquiring our home in Sedona. She dealt with the seller to our benefit. She removed ALL of the hurdles involving the local bureaucracies and ordinances and interceded on our behalf with the Title company. Coming from CT we did not know the vagaries of AZ laws and she was instrumental in untold ways to make our transition simple. She has become a friend and we enthusiastically recommend her."

"Lee was one of the best, if not the best, Agents I have had the pleasure of working with. I had been following the Sedona market intently for over 2 years both online and through multiple visits hoping to buy our retirement home. Lee's knowledge of the Sedona and surrounding markets was absolutely second to none. Lee was also very responsive to our questions and requests prior to our visit to Sedona in late May 2013. Lee's expertise and professionalism enabled us to get right to the properties we were interested in previewing and evaluating. We actually ended up buying a home that Lee suggested and led us to. It was just coming on the market, and we found it to be exactly what we had been hoping to find for over 2 years! It just doesn't get any better than that. Lee Congdon is the absolute best in Sedona!!!"

"How lucky am I to have Lee Congdon as my real estate agent! She is way more than an 'agent'… and has become my friend during this whole home purchase experience. She has expertly guided me through the maze of new home purchasing and ownership, covering all the necessities that come with buying a house. Lee considered the fact that I'm buying a 'home'… not just a house, and definitely went the extra mile, recommending quality and reliable services, furniture purchase etc., all of which have given me excellent results. I truly appreciate knowing Lee. She is a delight to be with and I know that I will always have a trusted, professional representative to collaborate with in any future real estate endeavors."

"Lee Congdon is a fantastic agent and helped us find the best home for us in a very short period of time. We are currently enjoying our new home and the beauty that is Sedona. Lee helped us get acquainted with the community and introduced us to valuable contacts. My soon to be husband and I are grateful for her expertise and knowledge of Sedona real estate. She truly was one of the best parts of the move and transition here to the area. Thanks Lee!!"