Buying Real Estate in Sedona
Sedona real estate sales continue to move ahead at a steady pace. Through good times and bad times savvy Buyers have never failed to recognize that Sedona is a special place, both for buying a home and living here, or investing in the dwindling amount of land still available for private development.
Because of its uniqueness, this is a market that takes time and knowledge to fully understand. There are a lot of steps and details to navigate. A smart, experienced, hard-working agent can not only help you make the proper decision that will be consistent with your requirements, but, by knowing the nuances of the market, can negotiate the best price on your behalf.
"It's a Buyers Market in Sedona"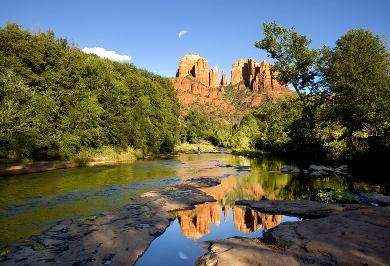 Doesn't it make sense to work with a real estate agent who is specifically trained to represent YOU, the Buyer? That's what an ACCREDITED BUYER REPRESENTATIVE designation means, and if you check my credentials on the ABOUT LEE PAGE, you will find I have had even more special training than most other agents.
Let my years of experience help you to find the best Sedona property suitable for you, and then negotiate the best possible price to go with it. Contact Me!
Things You Should be Thinking About . . .
If you haven't purchased real estate lately, or if this is your first time, I've listed some of the useful tasks that can help you through the purchasing process:
Get Organized: Create a file of all your important financial documents, including copies of all your financial statements, bank accounts, investments, credit cards, auto loans, recent pay stubs and your last two years' tax returns.
Do The Math: Assess what funds you have for the down payment and the closing costs entailed in the purchase (i.e. inspections, appraisals, title insurance, etc.)
Get Pre-Approved: If possible, get pre-approved for a mortgage. If need be, I can help you select a vendor and guide you through the process. There are two key benefits to getting pre-approved: one, you will know how much house or land you can afford, and two, when you find the property you wish to purchase, your offer will be stronger than someone without pre-qualification.
Get It On The Market: If you own a home that you need to sell before you can make your Sedona purchase, one of your priorities is to "get it on the market" and into escrow as quickly as possible. The further along you are in the process of selling your existing home, the better off you will be in the buying process. Most sellers will look favorably on your offer if your present home is in escrow.
In What Ways can Lee Congdon Help You with Real Estate in Sedona?
RE/MAX's 2011 JD Power & Assoc. Awards
What should be most important for you is to choose the right real estate agent. Buying Sedona property is a costly endeavor and the last thing you want to do is overpay. Bear in mind, the commission for any real estate transaction is paid exclusively by the Seller, so hire someone you will feel comfortable working with.
I have a thorough working knowledge of the market drawn from 13 years of Sedona real estate experience. During that time I have learned how to sniff out properties not yet on the market, and been able to dig up inside information relating to sudden price reductions. Remember, experience is not expensive . . . it is priceless!
If you will allow me to be your agent, I will use my years of experience and all the resources at my disposal to find you the property you have your heart set on.

What Lee Suggests You Do First for buying property in Sedona . . .
Go to the Navigation Bar at the top of this page and select the Property or Map Search buttons that best serves your area of interest. Depending on your interests and the amount of time you can spend, explore whatever option suits you.
Whatever your inclination, have fun. If you come across a property that arouses your interest, and you would like more information, feel free to contact me at Lee@LeeCongdon.com or by phone at 928-300-5050.
I would love to help you find your perfect situation.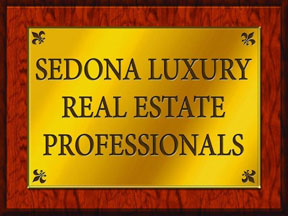 Characteristics of a Top Sedona Real Estate Agent
Is Internet-savvy.
Has references and testimonials.
Is a member of the National Association of Realtors.
Has at least two advanced training certifications.
Is a dedicated full-time agent,
not a "newbie" or part-timer.
Has a list of recent transactions . . the longer the better.
Testimonials
Thank you, thank you, thank you, Lee. My house was THE perfect sale!

Moving to Sedona came a bit of a surprise to my partner and I. The move came out of the blue as it was my partners firm that moved us across state lines to this majestic place!

The move was incredibly fast! Within two weeks of being notified we traveled to Sedona, walked into a realtors office and were welcomed by Lee Congdon. Two weeks later we made an offer on an incredible home with soul stirring views in an unbelievable location. Our offer was accepted and three weeks later we got the keys to our new home.

To this day, my gratitude cup runeth over... Lee turned out to be so much more than just a superior realtor. These days I consider her one of my friends, with whom I grow closer with each time I see her.

All along the way, Lee has been there to support our every need. She's a pillar in Sedona real estate and her relationships, her contacts have been invaluable to us. From contractors to carpenters, landscape supplies and electricians; Lee has assisted us through it all.

We are so grateful to Lee, she gave us a grand slam to start and she's been hitting home runs ever since. If you're looking for a Sedona real estate professional that knows all of the locals and is an expert in location, location, she's your gal.

Gary Whorton