Jerome and Clarkdale Arizona: What are they like?
Historic Jerome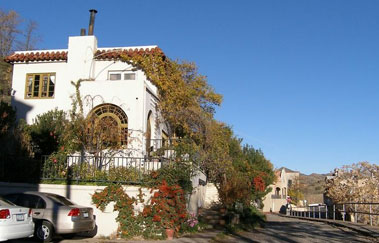 Jerome, located four miles from Clarkdale, is often described as "America's most vertical community." It is located high on Cleopatra's Hill (5,200 feet) and offers views that stretch across the entire Verde Valley. Founded in 1876, the town sits above what was once the largest copper mine in Arizona, producing an astonishing 3 million pounds of copper ore each month. Men and women from all over the country made their way to Jerome to find work and a new way of life.
Essentially a roaring mining camp, it soon became a hotbed of prostitution, gambling and vice. On February 9, 1903 the New York Sun proclaimed Jerome to be "the wickedest town in the West". The buildings that made up Jerome's ill-famed Prostitution Row are still standing. The town's Population peaked at about 15,000 in the late 1920's. The Depression of the '30's further slowed operations and in 1953 Phelps Dodge finally closed the mine. Five years later Jerome's population had dwindled to a ghostly clan of less than 100 residents.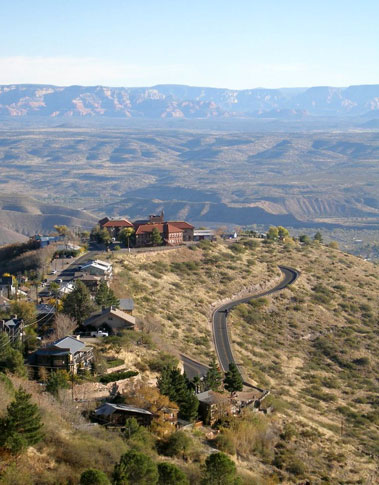 In 1967 the town was designated a National Historic District by the federal government. During the past 35 years Jerome's personality has undergone a dramatic transformation. Today it is a bustling community of more than 450 residents, including a diversity of artists, craft people, musicians, writers, bed and breakfast owners, gift shop proprietors, and fallen-down building landlords.
Is Jerome a place to live? Yes, if you are the adventurous type seeking a total escape from today's frenetic world. Certainly it is a place worth visiting. Many of the buildings being used by present-day businesses are more than 100 years old. An ongoing restoration program continues to gradually resurrect Jerome's historical luster. For more information about Jerome, visit www.azjerome.com.
Click Here to Find Property in Jerome
What is Clarkdale Like?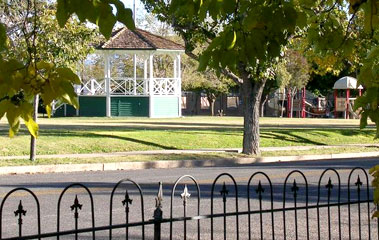 Three miles past Old Cottonwood is the lovely town of Clarkdale, home to approximately 3,800 residents. It, too, is situated along the Verde River. The original town site is recognized as a Historic District on the National Register of Historic Places. Founded in 1911, Clarkdale is renowned as Arizona's first master-planned community. The recently restored Downtown Business District, the central core of Clarkdale's government and cultural interests, received $1.5 million for streetscape improvements in 2005. The area provides a little of everything: light manufacturing, internet-based businesses, museums, an antique store, a coffee house and a restaurant.
Overlooked the past ten years by the more rapid development of Sedona and Cottonwood, Clarkdale is now beginning to attract fresh interest from both home buyers and real estate investors. This year two new subdivisions have come on the market. One is the Highlands, offering home sites starting in the low $100,000's. The other is Mountain Gate, a planned community offering a wide choice of homes and town houses. Both of these developments offer splendid opportunities to get in on the ground floor of what is probably one of the next important residential growth areas in the Verde Valley.

The Clarkdale Rail Station, formerly the depot for transporting processed copper ore to San Francisco, now hosts a scenic excursion train operated by the Verde Canyon Railroad. It offers travelers a four-hour round trip along the Verde River through the ecosystem of the Sycamore Canyon Wilderness area. On the town's northeast border, surrounded by a number of hiking trails, the National Forest Service operates the 42-acre Tuzigoot National Monument, a restored 800-year old Sinagua pueblo and history museum.
High school students in Clarkdale attend the Mingus Union High School in Cottonwood. Kindergarten through Eighth Grade studies are conducted at the Clarkdale-Jerome Elementary. The town is home to the Yavapai College Verde Campus. For more information about Clarkdale, visit the town website www.clarkdale.az.us.
Click Here to Find Property in Clarkdale
Jerome and Clarkdale Real Estate Listings
Click on the white or blue panels below to view slideshows of current properties for sale in Jerome and Clarkdale, Arizona. Each photo can also be clicked on to view more information about each listing.
The photos in the slideshow will loop, so if you missed a listing, be patient. It will come around again.