Sedona / Verde Valley Real Estate Map
Sedona Area Real Estate and Surrounding Areas
Click on an area on the map and learn more. From there, you can further drill down to the type of property you are interested in.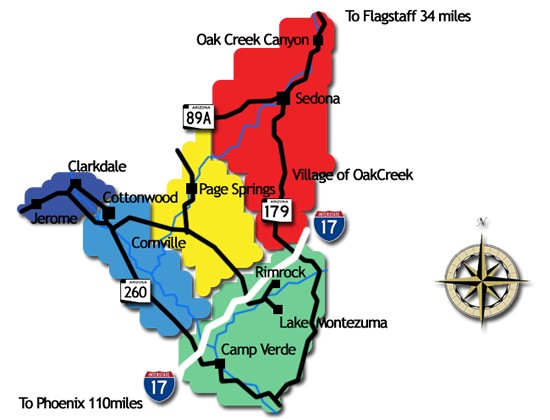 Sedona Real Estate For Sale!
Enjoy this slideshow of current properties for sale in Sedona, Arizona. Each photo can also be clicked on to view more information about each listing. The photos in the slideshow will loop, so if you missed a listing, be patient. It will come around again.
Testimonials
When I contacted Lee, she was quick and almost spiritual. Its like she knew me all my life, from the moment we met and even after the sale we bonded as friends. She is bright and truly concerned for her clients, I bought the most delightful place in Sedona, and i come from Trinidad, West Indies. Lee is a pro, she is funny and wise. I think anyone who is looking for a property to buy in Sedona will be very happy to have her as an agent.
Gabby T.