Selling Real Estate in Sedona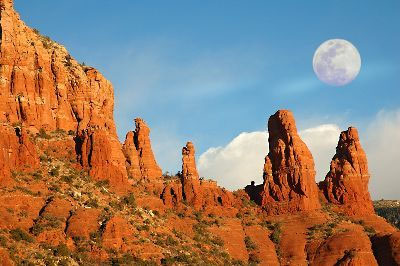 The years 2005 and 2006 were an exceptional time in Sedona real estate, truly a Seller's Market. Demand exceeded supply by a wide margin, as was demonstrated by the hordes of eager Buyers who were ready to sign on the dotted line. Getting the sale done was relatively easy and just about any agent could guarantee you a decent profit. But that was then, and this is now. The free-wheeling price appreciations of the past are gone. Profitable sales are still being transacted, but the difference today is you need a smarter, harder-working agent who has experienced difficult times before and knows how to cope with today's situation.
It should be someone who knows how to properly price your property, not only to sell it, but to also secure for you the maximum profit possible. An under-priced property will sell quickly, but it will not necessarily reward you with its full financial benefits. Those will go to the Buyer.On the other hand, an over-priced home will grow "market worn" if it remains unsold for too long. It could end up bringing a discounted price lower than the fair market price it should have been listed at originally.
Things For You to Think About . . . Selling Property in Sedona
Presenting your home in the best possible light can add thousands of dollars to the final selling price. I've listed some useful tasks that can help you maximize this opportunity:
Create outside curb appeal for the potential drive-by buyer by making the front yard look tidy. A quick clean-up by a landscape crew will pay for itself.
Make your home look a little "younger" by brightening up a dull room with a quick coat of paint. A light neutral color will usually make a room seem larger.
Are minor repairs needed? I can help you with deciding which are worth doing and which are not.
I will use my extensive background in staging homes to enhance your home's appeal and make sure it is properly prepared for showing to potential buyers.
Last, but not least, keep your home neat, clean and well-lit.
How Can Lee Congdon Help You Sell Your Property in Sedona?
If you will allow me to be your Listing Agent I will use my years of experience and all the resources at my disposal to market your property in a successful manner. As part of my mission . . .
I will help you establish your home's realistic value in today's uncertain marketplace. I will immediately post your home on the MLS (Multiple Listing Service) website, listing it along with photos and a customized virtual tour. I will also post it on the Realtor.com website and the national and international websites of ReMax, as well as the Yahoo real estate website (Yahoo.com). Your listing will be featured on the Internet with its own domain name and promoted in all advertising and signage. I will schedule and host an Open House for the area's other realtors so they can view the property personally and prepare to promote it. I will use digital photography, E-mails, and Internet search engines to optimize your listing's exposure to as many potential Buyers as possible. In addition, I will utilize traditional marketing methods such as signs, fliers, postcards, newspapers and magazines.
. . . All of the above will be done at my expense.
How Much Does a Real Estate Agent Cost?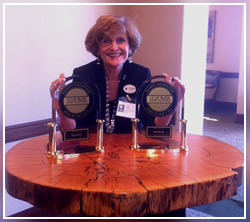 RE/MAX's 2011 JD Power & Assoc. Awards
In the end, probably nothing. Figures released by the National Association of Realtors at the beginning of this year indicate that Sellers represented by a Real Estate Agent sold their homes for an average of 16% more than Sellers who represented themselves. Realtors are paid an agreed upon commission when they successfully sell your home. The amount is typically a percentage of the final selling price. The commission is generally split evenly between the Listing Agent and the agent representing the Buyer.
In the meantime, as I have previously mentioned, I, as the Listing Agent, will pay all the costs of marketing your home and guiding you through the selling process.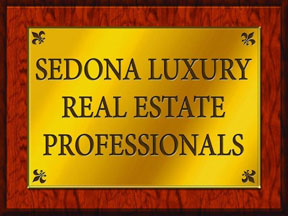 Characteristics of a Top Sedona Real Estate Agent
Is Internet-savvy.
Has references and testimonials.
Is a member of the National Association of Realtors.
Has at least two advanced training certifications.
Is a dedicated full-time agent,
not a "newbie" or part-timer.
Has a list of recent transactions . . the longer the better.